Le interviste della Dani: Nox Orae 2017
25 agosto 2017, 8e édition Nox Orae Festival
Le interviste della Dani: racconti e viaggi musicali con artisti che hanno qualcosa da dire. A cura di Daniela Baiardi
" Un peu d'histoire
Fondé en 2010 par l'Association ATAC qui gère le RKC à Vevey, Nox Orae est un festival de musiques actuelles qui se veut populaire, avec une programmation hors des autoroutes de la musique commerciale.
Du rock psyché à la pop teintée d'électro, l'événement se veut convivial, riche en découvertes musicales et s'adresse à un large public.
Depuis l'édition 2012, le festival est organisé de manière totalement indépendante par l'association Nox Orae.
Se sont produits sur la scène du Jardin Roussy depuis 2010
Aurélie Emery, BigPants, Bombino, The Brian Jonestown Massacre, Buvette, Capsula, Connan Mockasin, Crocodiles, Crystal Stilts, Deerhoof, Destroyer, Disco Doom, Electrelane, Esben and the Witch, Fai Baba, Faire, Fanfarlo, Föllakzoid, Forks, Foxygen, Fuck Love, Fuzz, Goat, Gravenhurst, Great Black Waters, The Horrors, Hubeskyla, Imarhan, The Jesus and Mary Chain, Jonquil, Junip, Kassette, Kikagaku Moyo, Kill It Kid, Labrador City, Marilou, The Mondrians, Moon Duo, Omar Souleyman, PINS, Roy and the Devil's Motorcycle, The Ruby Suns, Slowdive, The Soft Moon, Solange La Frange, Spectrum, Thee Oh Sees, Three Dots, The Thurston Moore Group, Ty Segall, Unknown Mortal Orchestra, Vaadat Charigim, Warpaint, Wild Nothing, Wolf&Rhino, WTF Bijou, Yeasayer, The Young Gods, Zahnfleisch, … " cit. Comunicato stampa post-festival
Ebbene signori questa volta la Dani è stata a Vevey, in quel dell'ottava edizione del Nox Orae Festival. La nostra sola e unica inviata speciale, dotata di registratore, girovagava nei backstage come solo lei sa fare. Se ne è tornata a casa con 4 interviste specialissime:
Foxygen
CLICK! foxygen.bandcamp.com/
Duo indie rock americano formatosi nel 2005 a Westlake Village, California.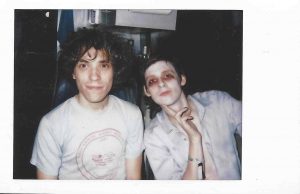 ---
Slowdive
CLICK! slowdive.bandcamp.com/
Storico gruppo shoegaze/indie rock/post-rock britannico formatosi nel 1989 a Reading, Berkshire. Recentemente tornato dal suo pubblico con l'album Slowdive
Dani ha avuto l'onore di fare una chiacchierata con la componente femminile del gruppo, Rachel Goswell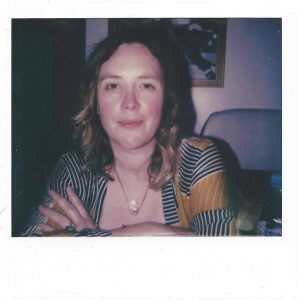 ---
Cats Never Sleep
CLICK! soundcloud.com/the-cats-never-sleep
Quintetto krautrock o super-sunshine-prog-pop come li piace descriversi, formatosi nel 2012 a Ginevra.
---
FAIRE
CLICK! faire.microqlima.cool/
Trio psych/"tek surf"/"Gaule wave" formatosi a Parigi.
Special thanks to Mathias Kerninon