Seventeen Seconds – Puntata #19
17 gennaio 2017
Rubrica Musicale (New Wave, Dark, Synthpop, New Romantics, 80's)
A cura di Herbert Pacton & Federico Juan Rossi
Seventeen Seconds accende i suoi microfoni su Radio Gwen per farvi compagnia e farvi passare 1 ora e mezza con i suoni dei mitici anni 80…. ma non solo…. avremo sempre un orecchio teso verso il presente per scoprire i nuovi gruppi che ancora oggi ricalcano e cercano di tenere viva quest'ondata musicale…..
In onda tutti i Martedi dalle ore 13.30 – alle 15:00
Seventeen seconds è nato da una passione smisurata per il periodo che ha cavalcato la musica a tra la fine degli anni 70 e tutto il 1980. Herbert e Federico tra una pezzo musicale e l'altro, accompagneranno gli ascoltatori attraverso notizie improbabili recuperate da tutto il mondo e qui la differenza da altre trasmissioni che si occupano di musica Dark, New Wave… si fa sentire.
You only need seventeen seconds to love them…
Scaletta Puntata:
In questa puntata, abbiamo il grandissimo onore di avere in scaletta i
"Der Himmel Über Berlin"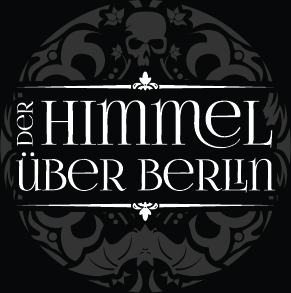 Biografia:
ITALIANO
I Der Himmel über Berlin sono una band dell'estremo nord-est italiano, il cui nome tradisce una evidente attrazione per le sonorità e le atmosfere centro europee, nonostante il cantato inglese. Le melodie proposte riportano ad un post punk chiaramente debitore a gruppi come Joy Division, Bauhaus e Sisters of Mercy, ma con un tocco di contemporaneità che li rende facilmente collocabili ed originali al tempo stesso.
Nel 2012 esce il loro primo lavoro realizzato in studio dal titolo: "Memories Never Fade" al quale dopo un radicale cambio di formazione, seguirà un live registrato allo storico Shelter Club di Milano nel novembre del 2013, naturale conseguenza di una fitta serie di concerti proposti in Italia, Svizzera, Germania, Austria e Repubblica Ceca.
Dopo aver rilasciato un paio di video ufficiali, i Der Himmel über Berlin pubblicano il loro secondo album, nel 2014, dal titolo "Shadowdancers" , a cui seguirà nel 2015 l'Ep "Emesys" con relativi due tour che li porterà di nuovo in Europa, e per la prima volta in Belgio, Francia e Polonia.
Hanno condiviso il palco con band come Spiritual Front, Tying Tiffany, Diaframma, She Past Away, Soror Dolorosa, Red Lorry Yellow Lorry e altre…..e sono in procinto di entrare in studio per il loro terzo full-lenght.
ENGLISH
Der Himmel Über Berlin are a band coming from extreme north-east of Italy whose name explicitly reveals their attraction to middle-european sonority and atmosphere even though their lyrics are in english. Their sound takes us to postpunk based on the likes of Bauhaus, Joy Division and Sisters Of Mercy, but with a contemporary twist, which makes them easily placed on the musical map and keeps them original nevertheless.
 In 2012 Der Himmel release their first studio album "Memories Never Fade". After a radical change in their line up they record a live album in Milano's historical Shelter Club in November of 2013, a natural consequence of extensive touring in Italy, Switzerland, Germany, Austria and Czech Republic.
With two official videos under their belt,  Der Himmel Über Berlin released their second studio album "Shadowdancers",and after that the "Emesys" Ep, in 2015, travelling across Europe with a couple of tours again, and for the first time in Belgium, France and Poland.
They shared stages with bands such as Spiritual Front, Tying Tiffany, Diaframma, She Past Away, Soror Dolorosa, Red Lorry Yellow Lorry and more….
Der himmel über berlin (EP 2011) self produced
Lied von kindsein (EP 2012) self produced
Live 07-04-12 (CD Swiss dark nights 2012)
Memories never fade (CD Swiss dark nights 2012)
Live @ Shelter (CD Swiss dark nights 2013)
Shadowdancers (CD 2014) self produced | distribution Music Obscure (Austria)
Emesys (EP 2015) self produced | distribution Cold Insanity Music (Germania)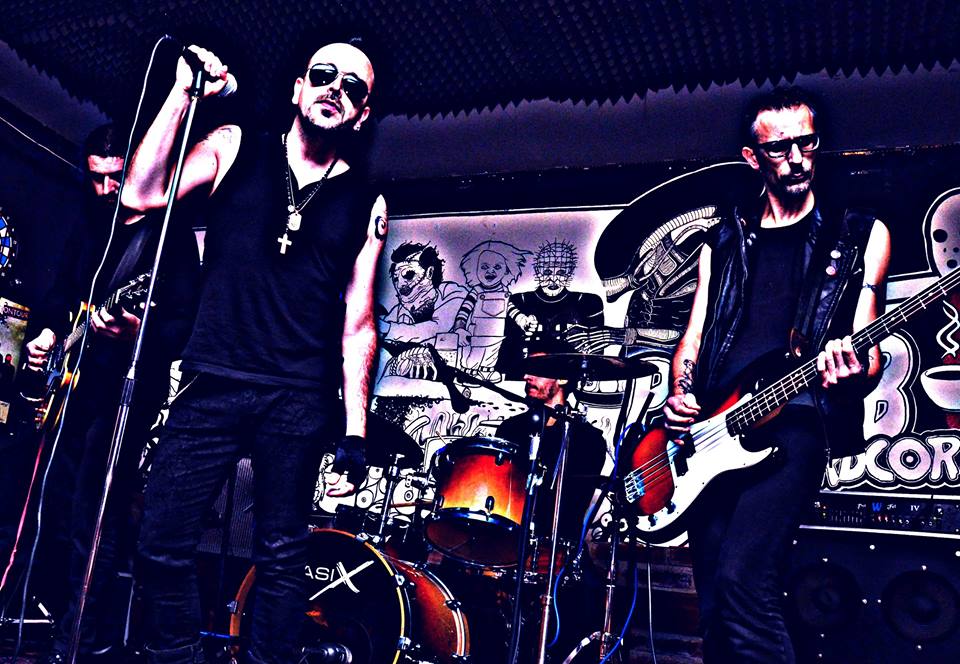 Contatti:
Mail: derhimmelband@gmail.com
Bandcamp: https://derhimmeluberberlin.bandcamp.com/releases
Facebook: https://www.facebook.com/derhimmelband/
Youtube: https://www.youtube.com/user/braste69
Der Himmel Über Berlin – Kafka Motel