Seventeen Seconds – Season 2 – Puntata #11
21 dicembre 2017
Rubrica Musicale (New Wave, Dark, Synth/Electro Pop, New Romantics, 80's)
A cura di Herbert Pacton & Federico Juan Rossi

Seventeen Seconds accende i suoi microfoni su Radio Gwen per farvi compagnia e farvi passare 1 ora e mezza con i suoni dei mitici anni 80…. ma non solo…. avremo sempre un orecchio teso verso il presente per scoprire i nuovi gruppi che ancora oggi ricalcano e cercano di tenere viva quest'ondata musicale…..
In onda tutti i Giovedì dalle ore 12.30 – alle 14:00
Seventeen seconds è nato da una passione smisurata per il periodo che ha cavalcato la musica a tra la fine degli anni 70 e tutto il 1980. Herbert e Federico tra una pezzo musicale e l'altro, accompagneranno gli ascoltatori attraverso notizie improbabili recuperate da tutto il mondo e qui la differenza da altre trasmissioni che si occupano di musica Dark, New Wave… si fa sentire.
You only need seventeen seconds to love them…
Scaletta Puntata:
In questa puntata, abbiamo il grandissimo onore di avere in scaletta
"PERMANENT
JOY DIVISION PASSION BAND"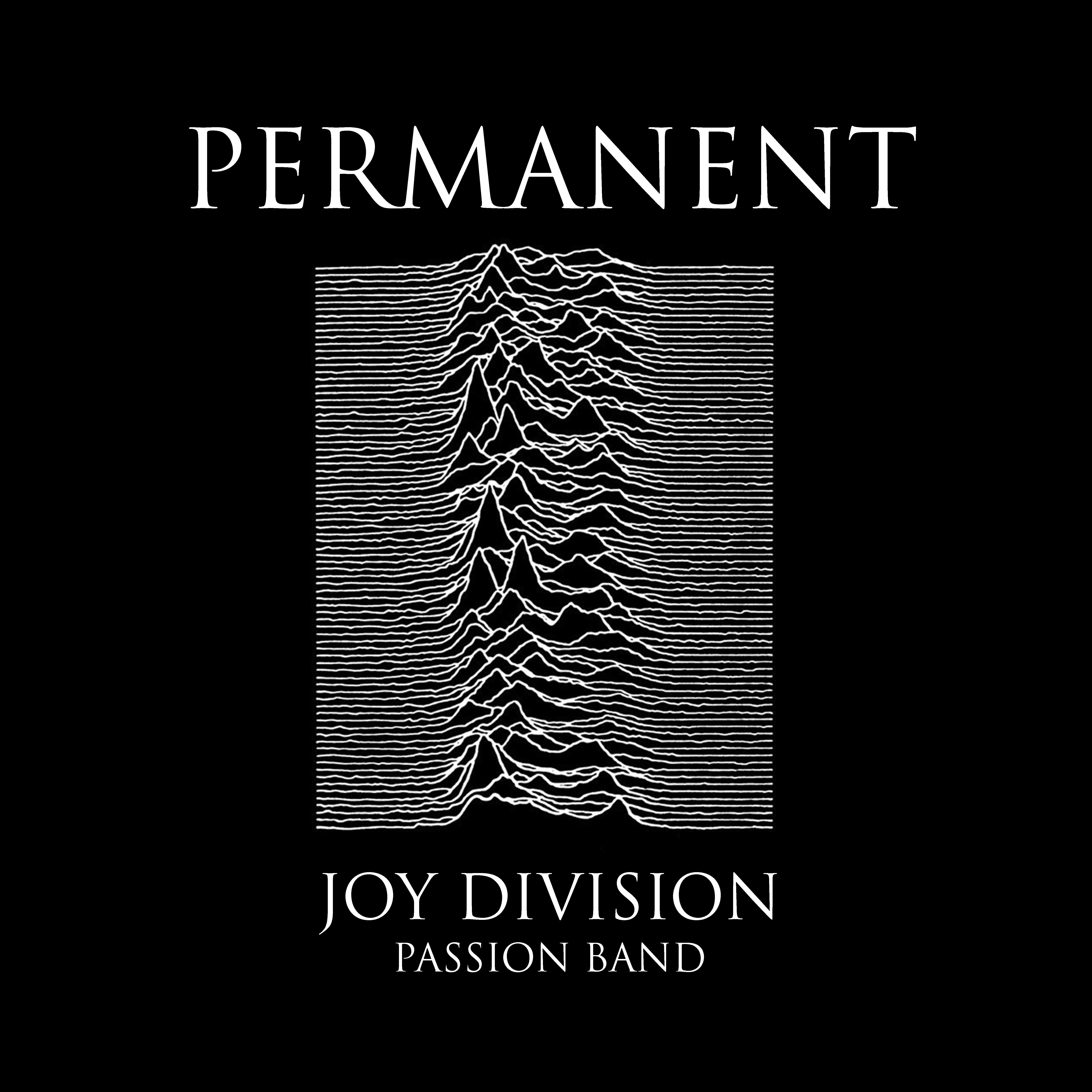 Cosa Suoniamo
Il tributo ai Joy Division – The Joy Division Tribute band
I Permanent riportano dal vivo le stesse atmosfere dei dischi della band di Macclesfield, un percorso musicale di circa due ore attraverso gli episodi più importanti di Unknown Pleasures, Closer, Still e Substance. L'impatto visivo della band riflette la forza dirompente dei suoni e l'urgenza ineluttabile dei testi che i Joy Division hanno portato alla ribalta dell'epoca post punk.
A stunning live reproduction of the haunting atmosphere and mood of Macclesfield's legendary Joy Division, which consists of a 2 hour journey throughout the most important moments of Unknown Pleasures, Closer, Still and Substance. Visually and sonically maintaining the sound, disruptive strength and the lyrics ineluctable urgence of the punk era.
Biografia 
La passione comune per il movimento post-punk/darkwave mette in contatto cinque musicisti di Padova, Venezia e Treviso, orientati fin da subito ad omaggiare la band che ha segnato per sempre diverse correnti del rock alternativo nelle "decades" successive.
Siamo nel Marzo nel 2016. L'urgenza vitale di dare luce a questo progetto è talmente forte che soltanto tre mesi dopo la band è pronta per i concerti di esordio, con un successo di pubblico inaspettato.
Al gruppo è da più parti riconosciuta la capacità di coinvolgimento e di interpretazione dei brani, l'impatto sonoro e visivo, secondo l'estetica e la forza dirompente che sprigionano le canzoni dei JD.
Anche grazie a queste caratteristiche, i Permanent si fanno conoscere dai tanti appassionati, suonando in noti locali della musica rock fino ad arrivare, dopo appena un anno dalla prima prova in sala, a palchi punto di riferimento della scena dark wave di Milano, del Veneto e dell'Emilia.
The common passion for the post punk/darkwave movement unites five musicians coming from a distance, determined from the beginning to pay tribute to the band who has deeply marked the different currents of the alternative rock scene of the succeeding decades. March 2016: the vital urgence to give birth to this project was so much that only three months later Permanent were ready to face the debut gigs, with an unexpected group of followers to support them.
The band is well acknowledged for the passionate live experience, both visual and sonic, concentrating and absorbing the disruptive strength that Joy Division's songs give off. Thanks to these characteristics, Permanent began to be appreciated among lots of fans, performing their gigs in well known nightclubs, only one year after they met. Permanent have reached the most important stages of the new wave/dark scene in Milan, Venetien and Emily.
"Lista Canzoni Principali"
Twenty-four hours, A means to an end, Atmosphere, Ceremony, Dead souls, Decades, Day of the lords, Digital, Disorder, Heart and soul, Ice age, Insight, Interzone, Isolation, Leaders of men, Love will tears us apart, New dawn fades, Novelty, No love lost, She's lost control, Shadowplay, Something must break, The only mistake, Transmission, Walked in line, Warsaw, Wilderness, Exercise one, Passover.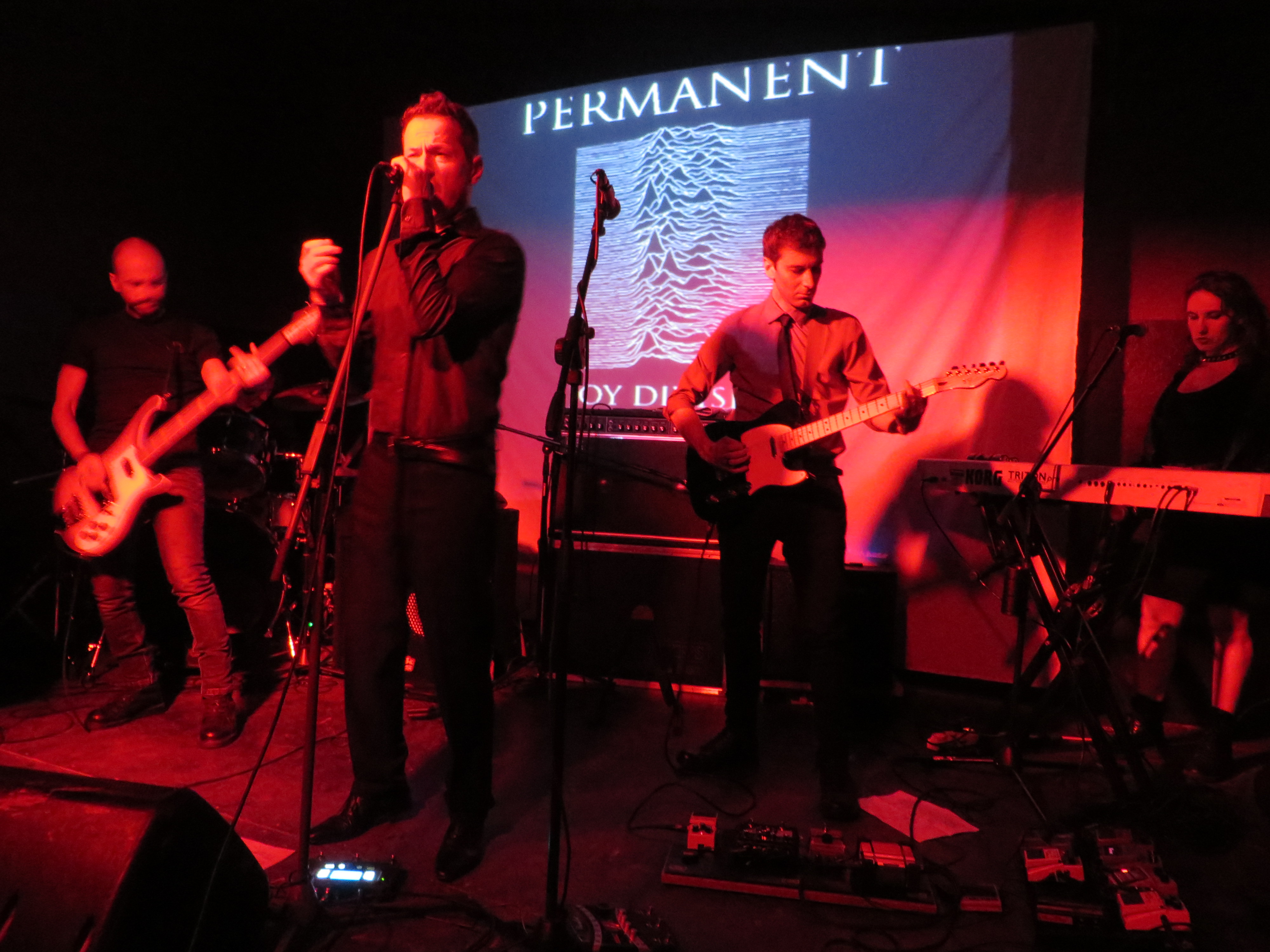 "Lista Concerti (Ultimi eseguiti)"
Live @…
Contatto Club (Milano)
Revolver Club (San Donà di Piave, Venezia)
Black Star (Ferrara)
Civico 8 (Piove di Sacco, Padova)
Eclettico Wilson (Vittorio Veneto)
Parco della Musica (Padova)
Ristorante Al Gallone (Tavagnacco, Udine)
Tetris (Trieste)
Sold Out Music Club (Bergamo) opening "She Past Away"
Titty Twister (Firenze)
Zoe Disco Club (Milano)
Mikasa (Bologna)
Lista Completa di tutti live eseguiti e in programmazione
"Contatti"
Permanent Joy Division Passion Band – Love Will Tear Us Apart