Seventeen Seconds – Season 2 – Puntata #33
24 maggio 2018
Rubrica Musicale (New Wave, Dark, Synth/Electro Pop, New Romantics, 80's)
A cura di Herbert Pacton & Federico Juan Rossi
Seventeen Seconds accende i suoi microfoni su Radio Gwen per farvi compagnia e farvi passare 1 ora e mezza con i suoni dei mitici anni 80…. ma non solo…. avremo sempre un orecchio teso verso il presente per scoprire i nuovi gruppi che ancora oggi ricalcano e cercano di tenere viva quest'ondata musicale…..
In onda tutti i Giovedì dalle ore 12.30 – alle 14:00
Seventeen seconds è nato da una passione smisurata per il periodo che ha cavalcato la musica a tra la fine degli anni 70 e tutto il 1980. Herbert e Federico tra una pezzo musicale e l'altro, accompagneranno gli ascoltatori attraverso notizie improbabili recuperate da tutto il mondo e qui la differenza da altre trasmissioni che si occupano di musica Dark, New Wave… si fa sentire.
You only need seventeen seconds to love them…
VUOI SOSTENERE LA RADIO? DIVENTANE MEMBRO!
Scaletta Puntata:
In questa puntata, abbiamo il grandissimo onore di avere in scaletta
"JAPAN SUICIDE"
Biografia
The split sound of hidden thoughts, bodies left on the grounds, stolen destinies and endless conflicts. The sound unfolds itself though its powerlessness, which is a further tale of existing and potential worlds. It expresses persistent and overcame downfalls.
Is there still a chance of existing despite it all? With the usual solitary dismay and the same desire of finding a better way of living.

Japan Suicide is an indie/alternative band from center Italy. In 2015 they released We Die In Such a Place, which is a stylistic combination of the dark atmospheres, so beloved by the band, with more aggressive sounds, was released by the French label Unknown Pleasures Records and SOLD-OUT in three weeks. From the album they takes two videoclips – A Mood Apart and Naked Skin – directed by Francesco Brunotti.
In 2016 the band in collaboration with Darkitalia released the EP "1978", a three tracks album with lyrics in italian and a videoclip from the titletrack, directed by Nicolò Benedetti.
The band has performed many gigs all around Europe – about 40 per year – and have a Canada/USA/Mexico tour scheduled for May 2018.
Japan Suicide Previews 'Circle', first single from 'Santa Sangre' album
FOR FANS OF: Savages, Interpol, Editors, Yeah Yeah Yeahs, The Underground Youth, Soviet Soviet
FOCUS TRACKS: Circle, Blown Away, Dealer, For Every Flaw, Lost Daughter, Amulet
FOR SHARING
Bandcamp https://hivmusic1.bandcamp.com/album/santa-sangre-post-punk-upr-080-cd
Soundcloud https://soundcloud.com/unknownpleasuresrecords/japan-suicide-circle
Circle http://youtu.be/kgClNtqGHqE
For Every Flaw https://youtu.be/s_HKwKBjOuM
FOR REVIEW & PLAYLISTING
Online press kit https://shamelesspromotion.haulix.com/Public/View/51081
Download album via Dropbox http://bit.ly/2kuOQUS 
"This five-piece band tweaks every post-punk sensor known to humankind, and help prove anew that Italy's hotter in the post-punk arts right now than just about anywhere" – Stereo Embers Magazine
"A group that touches the heart, a clever reinterpretation of old songs and a capacity to compose lively and evocative compositions" – Obskure Magazine
"Always faithful to their influences, they offer well-crafted compositions, marked by The Cure with guitar harmonies waning between melancholy and dark anger" – New Noise Mag
"The flanger and chorus-laden guitars and swelling synthesizers that fill the sound gaps with warm and moody pads resemble The Cure's early period.. Fans of Lush should also take a careful listen"  – Post-Punk Magazine
Alternative rockers Japan Suicide have announced their forthcoming album 'Santa Sangre', slated for release in early 2018 via Unknown Pleasures Records. Ahead of this release, they are presenting the lead track 'Circle' with an accompanying video, produced and directed by Francesco Brunotti.
The song's lyrics are inspired by Dave Eggers' novel 'The Circle' and the video by scenes from the film 'The Wicker Man', such as the procession and the sect, relating to the novel in a different way, transposing hi-tech dystopia into an ancient ritual. After "Circle" they have shared their second single and video, "For Every Flaw" (video première on Post-Punk.com), a song with a touch of shoegaze and dreampop.
Based in the central Italian city of Terni, Japan Suicide is a five-piece comprised of Stefano Bellerba (vocals, guitar), Leonardo Mori (synth), Matteo Luciani (bass), Saverio Paiella (guitar), and Matteo Bussotti (drums). Formed in 2010, they united over their love of Joy Division, The Cure, Nine Inch Nails, and Depeche Mode.
Their music is also strongly influenced by Bauhaus, Siouxsie and the Banshees, Yeah Yeah Yeahs, Japan, The Damned, Interpol, Suicide, CSI, CCCP, and Massimo Volume.
"We have finally produced our new album 'Santa Sangre', which was inspired by Alejandro Jodorowsky's movie and Roberto Bolaño's novel '2666', all the while moving from echoes of British post-punk to a sound replete with more psychedelic and shoegaze textures," says Stefano Bellerba. "This is a delicate, but necessary step for us: we tried to matchthe quality of our previous album 'We Die in Such a Place', while also adding new sounds from our past work in order to achieve a condensed powerful opera and, at the same time, a sound that is capable of achieving different listening levels."
This album follows up the 2017 single 'This Be The Verse', released on the Dark Italia compilation 'Sparkles in the Dark vol?.?4', alongside The Soft Moon and many other cutting edge artists.
This is not the band's first release through Unknown Pleasures Records. 2015 brought 'We Die In Such a Place', which stylistically combines the gloomy atmospheres so beloved by Japan Suicide with more aggressive sounds, followed by their 2016 release of the '1978' EP via Darkitalia.
Their 2015 release led to the production of several videos, significant press attention at home, and also a sync licensing deal. While Japan Suicide has performed many gigs across Europe, in May 2018 they will venture to America for their first USA/Mexico tour.
The 'Santa Sangre' album will be released on February 14, 2018 via Unknown Pleasures Records, and afterwards on vinyl edition via Wave records and on another cd version via AAMI records for the America.
CREDITS
Recorded, mixed and mastered at Busthard Studios
Artistic production by Giorgio Speranza
Guitar and voice by Stefano Bellerba
Bass and Microbrute on 'Carcosa' by Matteo Luciani
Synth, organ and drums programming by Leonardo Mori
Guitar and sampler by Saverio Paiella
Drums by Tommaso Sensidoni
Drums on 'Rejoice' by Daniele Cruccolini
Concept and music by Alejandro Jodorowsky
Lyrics by Roberto Bolaño, Dave Eggers, Cormac Mc Carthy, Cesare Pavese, Thomas Ligotti and Nic Pizzolatto (True Detective), and Javier Marias
Lyrics translation Sara Comploi. Artwork by Vash
Photos by Luca Sola http://www.lucasola.com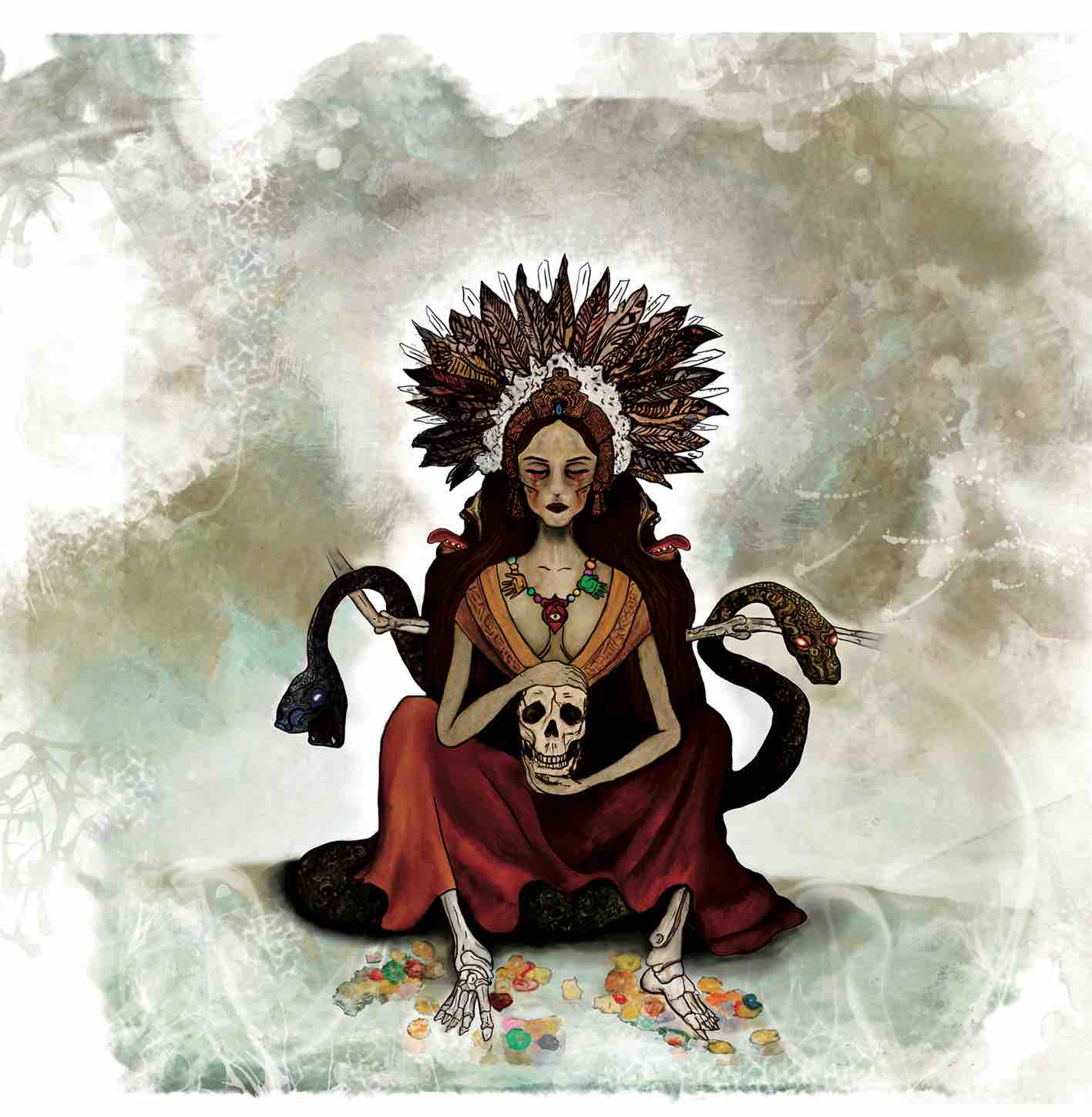 TRACK LIST
1  Santa Sangre
2  Circle
3  Dealer
4  El Ritual
5  Blown Away
6  For Every Flaw
7  Fate
8  Rejoice
9  Thus Bad Begins
10 Lost Daughter
11 Carcosa
Keep up with Shameless Promotion PR
Website | Facebook | Twitter | Soundcloud | Instagram | LinkedIn | Email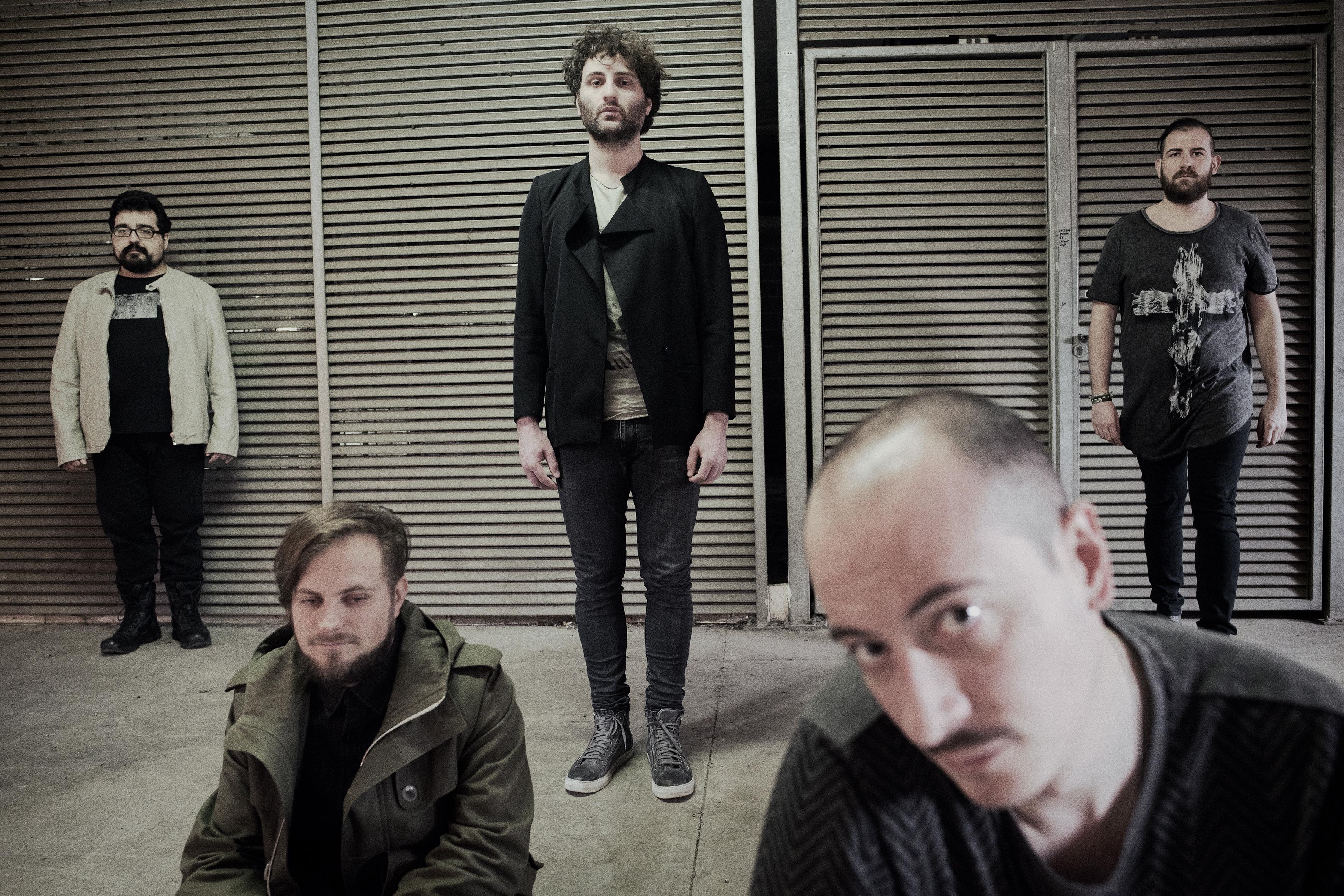 "Line up"
Stefano Bellerba – Voice, Guitar
Leonardo Mori –  Synth
Matteo Luciani –  Bass
Saverio Paiella – Guitar
"Etichetta Discografica"
Unknown Pleasures Records
Wave Records
AAMI Records
"Web" 
"Contatti"
Shameless Promotion PR
contact@shamelesspromotionpr.com
Japan Suicide – For Every Flaw