Seventeen Seconds – Stagione 4 – #8 Last Episode – Tribute To John
---
09 luglio 2020
Rubrica Musicale (New Wave, Dark, Synth/Electro Pop, New Romantics, 80's)
A cura di Herbert Pacton & Federico Juan Rossi
Seventeen Seconds accende i suoi microfoni su Radio Gwen per farvi compagnia e farvi passare 2 ore con i suoni dei mitici anni 80…. ma non solo…. avremo sempre un orecchio teso verso il presente per scoprire i nuovi gruppi che ancora oggi ricalcano e cercano di tenere viva quest'ondata musicale…..
In onda ogni ultimo Giovedì del mese dalle ore 12.30 – alle 14:30
Seventeen seconds è nato da una passione smisurata per il periodo che ha cavalcato la musica a tra la fine degli anni 70 e tutto il 1980. Herbert e Federico tra una pezzo musicale e l'altro, accompagneranno gli ascoltatori attraverso notizie improbabili recuperate da tutto il mondo e qui la differenza da altre trasmissioni che si occupano di musica Dark, New Wave… si fa sentire.
You only need seventeen seconds to love them…
Scaletta Puntata:
The Cure - Just Like Heaven (The Penelopes Remix)

The Penelopes

4:32

Lessons In Love (Extended Video)

Level 42

6:47

I'm A Fool

John Peter Sloan

3:59

One More Mission

Quinn Martin

6:02

Stay Around (Rare Italo-Disco Test Pressing)

Marck Angel

5:47

Into You

Tester Housing

4:02

Quirk Quork Quark - Puntata 5 - HD 200052

Dj Fede Angela

2:04

One Thing Leads To Another

The Fixx

3:18

Open Your Eyes

Lords of The New Church

3:28

Queen Of The Night (Electro Potato Remix)

Camomilla

5:40

Ship of Fools

Erasure

4:01

Speed Your Love To Me

Simple Minds

4:26

Victims (1983)

Culture Club

4:55

Inside The Outside

Love & Rockets

4:27

That's Good (Disconet Program Service Volume 5 Program 9, Disconet Mix, 1983)

Devo

5:36

To Have And To Hold

Depeche Mode

2:54
Ultima Puntata di Seventeen Seconds
Seventeen Seconds vi da appuntamento
per la 5a Stagione a partire da Ottobre 2020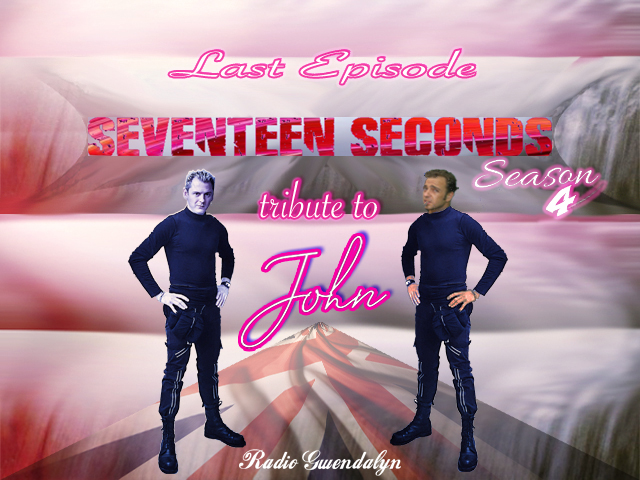 In quest'ultima puntata omaggio vorremmo salutare un caro Amico.
Ciao John… Buon viaggio, sarai sempre con noi.
E vorremmo ringraziare tutti coloro che con la loro musica, simpatia, cortesia e gentilezza hanno fatto parte della nostra trasmissione.
---
>>> KARMA SHOCK <<<
3a Puntata – 26/12/2019
>>>  TOD GHEORG <<<
4a Puntata – 27/02/2020
5a Puntata – 26/03/2020
6a Puntata – 30/04/2020
 >>>  SAVAGE <<<
7a Puntata – 28/05/2020